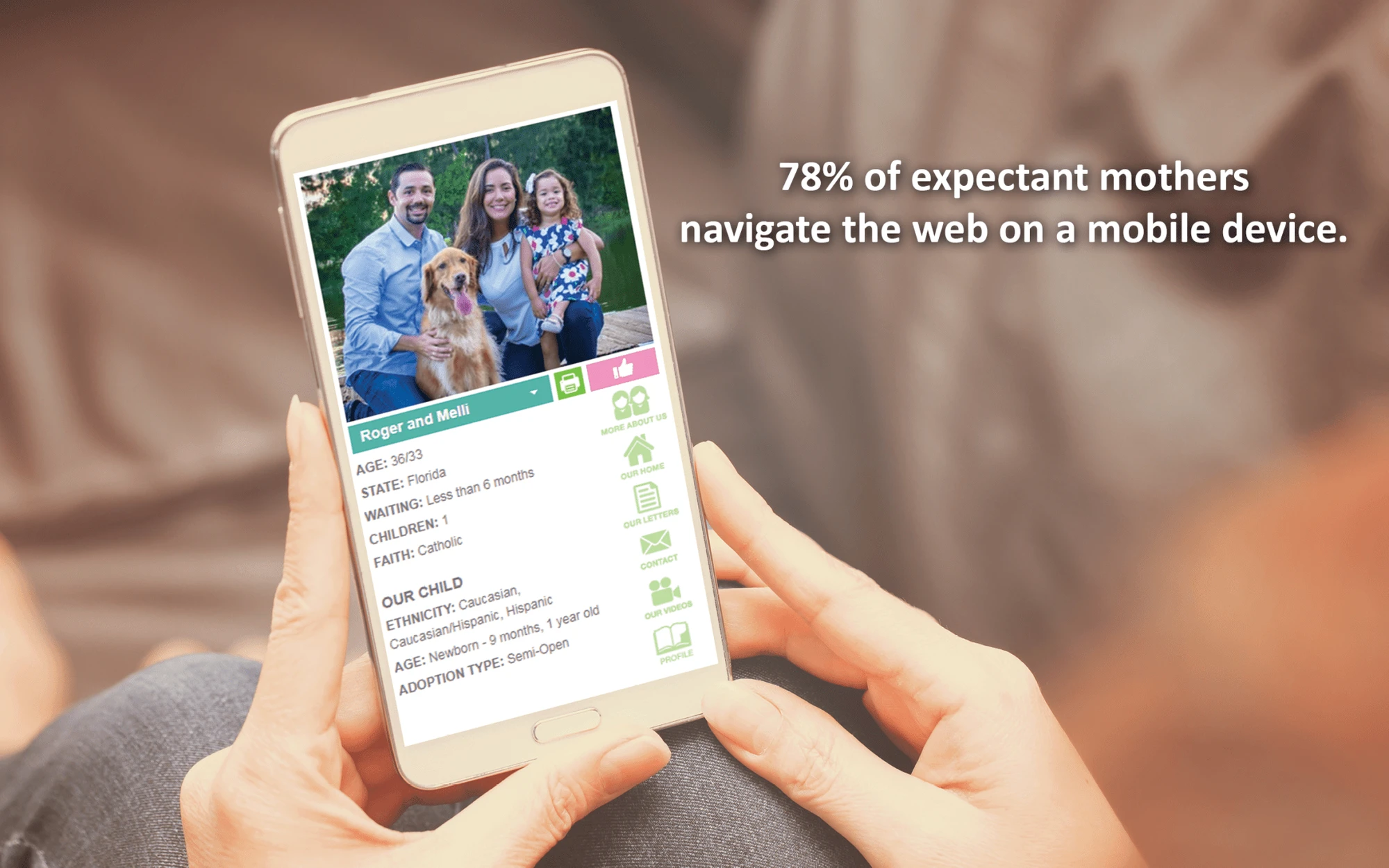 Did you that 78% of expectant mothers navigate the web on a mobile device?
Take a minute out of your day and pull up your website on your mobile phone. Now click on one of your waiting family profiles. Does it look anything like the one pic we posted above?
Probably not.
That's because it takes a lot of time, money, and an understanding of technology to optimize your profiles for mobile viewing. And while you are busy running your agency, your staff is navigating through parent meetings and paperwork.
But Parentfinder can help.
What Services do We Offer?
Our adoption profiles are already optimized for mobile viewing.
Your parent's parentfinder profiles also show on your website. So, that all of the profiles on your website can be viewed on mobile devices, as well as tablets and computers.
We provide your organization with an easy-to-use management dashboard that allows you monitor activity, change adoption status, and share unique content with colleagues or staff in other offices
Don't forget the video profile! Video profiles are favored over printed profiles by expectant birth moms.
Why Choose Parentfinder?
92% of visitors stay on Parentfinder for an average length of 26 minutes and click through an average of eight pages. What does that tell us? People come to Parentfinder with a purpose. They come here knowing what they want – to create a forever family.
What keeps our visitors so engaged? Parentfinder profiles are rich in content, diverse in media and more accessible to birth moms than ever before. They offer expectant birth moms a 360° view of parents hoping to adopt.