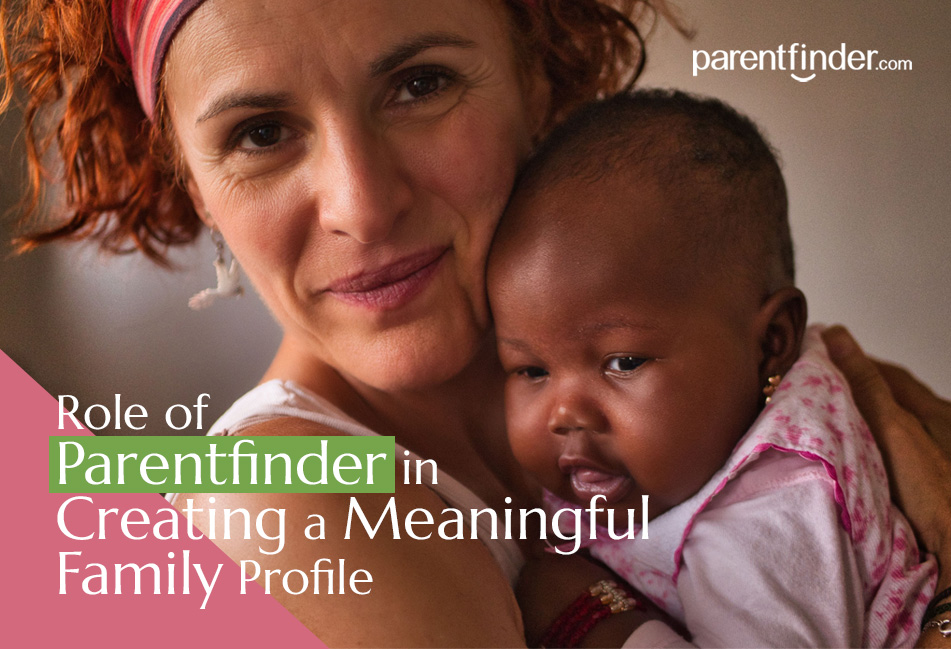 Are you planning to build your family through adoption? Adopting a child is magical and a life-changing journey. The adoption process can be emotional and can bring challenges along the way. One of the important steps in the adoption process is to prepare a meaningful and honest family profile.
When a woman decides to place her baby for adoption, she has to make numerous big decisions. One of them is picking a family that is best for her baby. She will take time to look through the details of many families wanting to adopt a baby. It is important that your profile make a good first impression for her to think of you as a potential match for her baby.
About ParentFinder
Are you ready to create a family profile to make a good first impression? Book a free consultation with ParentFinder today! Our technology and our marketing services have changed the world of adoption. Parentfinder was created by an adoptive dad in 2010 to make adoption easier. We have over 97% satisfied adoptive families today using our award-winning services. With an average wait time of 11 months, Parentfinder has helped 5,560 parents build families through adoption and still counting.
Custom designs, fun content, and strategies tailored to your preferences can help you make an awesome first impression on a birth mom, making her likely to pick you to be the parents of her baby. Choose one of our Basic, Featured, or Premium plans to start the adoption profile with us. You get all of our great tools and resources, along with our staff's guidance and expertise.
Comprehensive Adoption Profile Service
The adoption profile crafted by our experienced team makes it easy to know about the adoptive family, including their background, interests, values, and traditions. It explains what makes a family unique.
Photos speak more than words. We help you pick photos that share your family's experiences, such as vacations, special moments, and important life events. With these photos, you can show any potential birth mother what life her baby will have with your family.
We help you create a video profile. Videos are most important- they give expecting mothers a look into your life and can help them understand you better!
Our digital and social media outreach initiatives help your profile stand out so you can connect with the right birth mother.
If you want an open adoption, let the birth family know you're open to having a relationship with them. Explain what type of communication, visits, etc., you'd be willing to do to keep the child connected to their roots.
When creating your profile, we share your genuine stories and experiences without using too many clichés. That way, prospective birth parents can really understand who you are and your values.
Do you want to build your family through adoption? Want your profile to make a good first impression? Reach out to us now! Register your interest today!