The Top 100 Adoption-Friendly Companies for Hopeful Adoptive Parents
The Dave Thomas Foundation for Adoption releases a list of the top 100 adoption-friendly companies every year. We were thrilled to see that Indiana's very own, Eli Lilly and Company, as well as Duke Realty (acquired by Prologis in October 2022), are in a seven-way tie for 57th place on the list.
Job benefits – things like PTO, health insurance, 401K plans, or even the mini fridge at your office packed with free soda – are all part of a laundry list of perks that employees in the United States may get to take advantage of in their professional career. Obviously, every company is different when it comes to what they will offer their employees, but if you are considering adoption as part of your family plan, it may be helpful to seek a job with one of the companies listed below.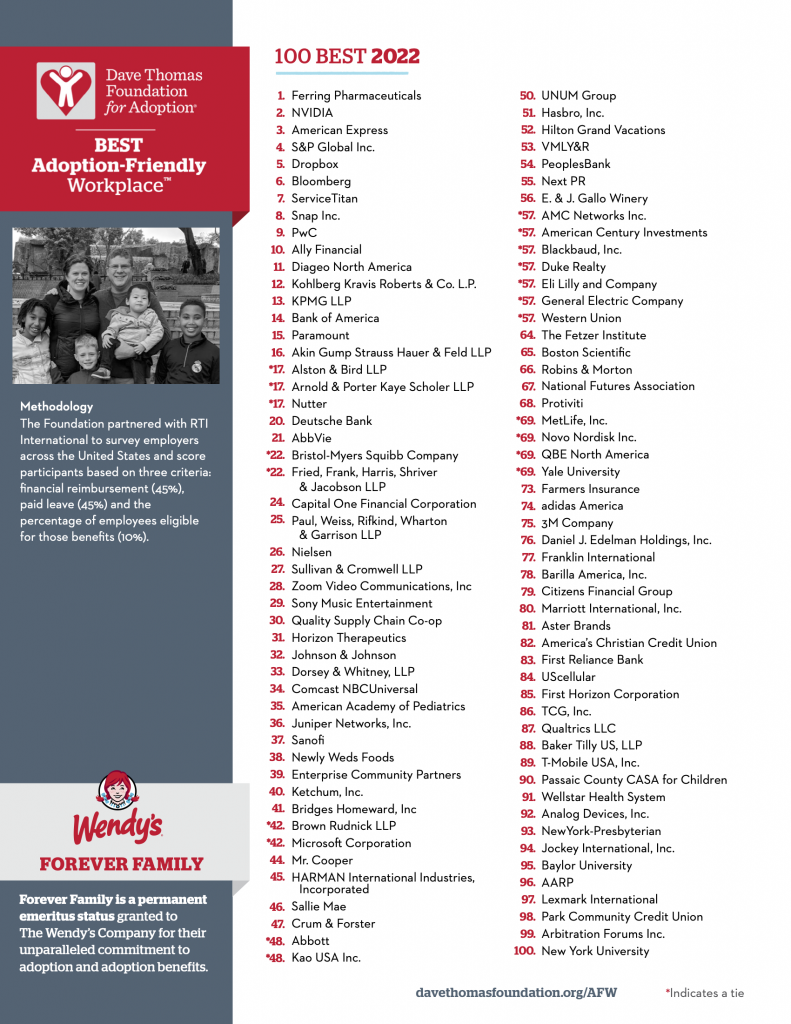 Many of these companies have offices all over the United States. If it turns out you are currently employed by one of these companies or looking to make a career change, we implore you to look into your current, or future company's plan and take advantage of the benefits they offer.
About CAIRS | Learn About Our Products | Contact Us
CAIRS LinkedIn | MyAdoptionPortal LinkedIn | Parentfinder LinkedIn | Childconnect LinkedIn