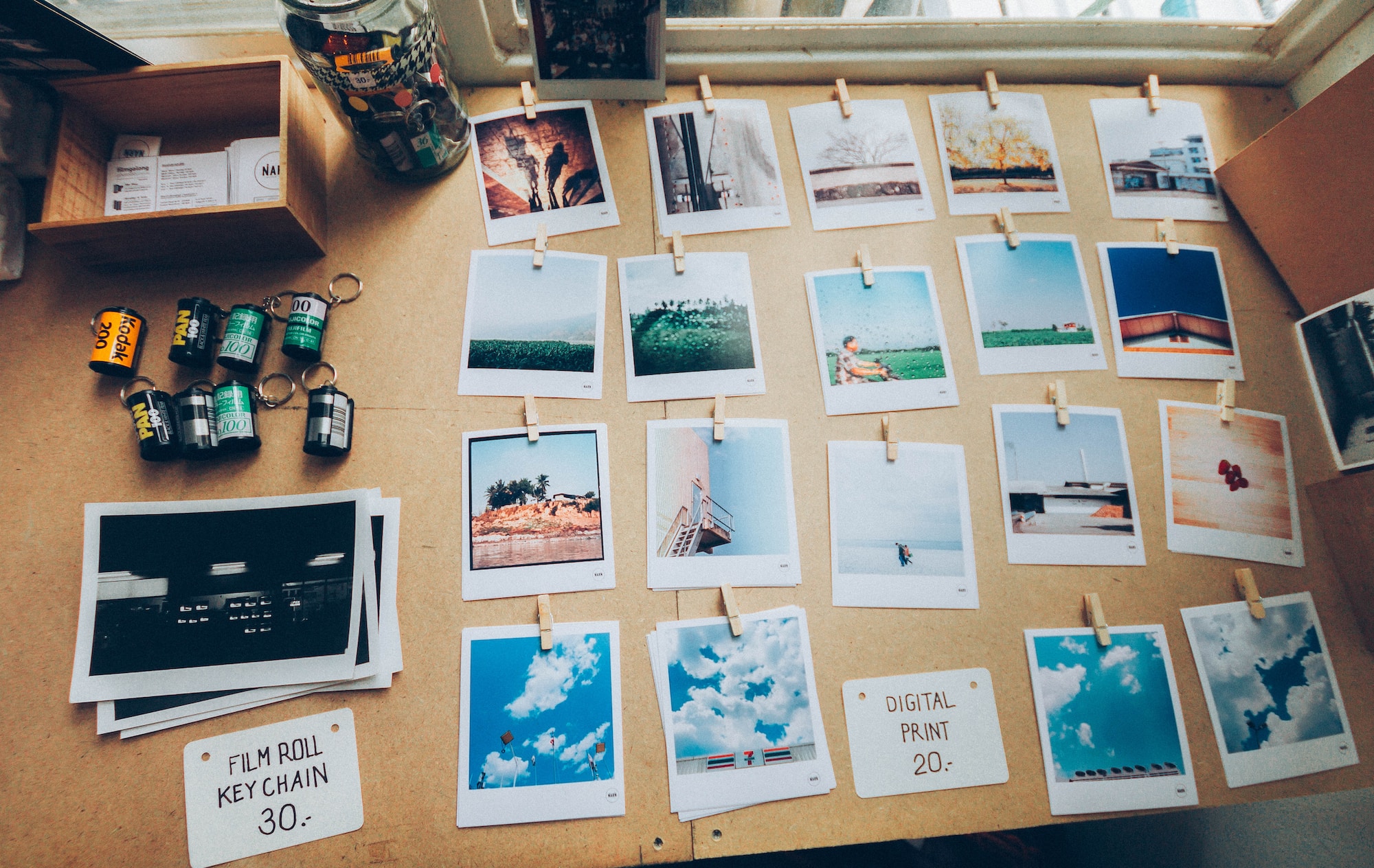 Best Practices: Choosing Photos for your Adoption Profile
Posted in Photo Tips
You know that old saying, "a photo is worth a thousand words?" Well, it couldn't be more true when it comes to adoption profiles. These days, individuals choose not to read and comprehend written content as much as they did in the past. This is simply a symptom of our largely digital society. Therefore, choosing the best possible photographs for your adoption profile will go a LONG way in helping your profile stand out and make an impact on a reader.
The Most Important Tip
The vast majority of the time, expectant mothers will view your profile on their phones. That's just the world today. So, it's super important that your photos are high resolution and high quality. All of your photos should be above 500kb in file size. Look for photos that are 1mb or bigger – those will be PERFECT.
To find out how to see file size on a photo, follow these links:
Changing Default Save Size on iOS and Android
Choosing the Cover and Back Cover
The front cover of your profile book is EVERYTHING. It's largely the first interaction a reader has with you, and it may determine whether or not they open your profile book. Be intentional about what you choose to use here.
Take some time and find the best, most casual and flattering photo of you to put on the cover. And make sure you're looking at the camera!
For the back cover, use the second best, most casual and flattering photo, looking into the camera.
Types of Photos for Adoption Profiles
Candid photos (ones of you doing something rather than a posed photo of you smiling into the camera) are the best photos. If possible, you want to include as many of these as possible in the profile. They may be hard to come by, but they engage the reader better than staged photos and help your profile feel truly genuine.
Professional photos are great, but only when used in moderation. If you don't have many candid shots of yourself, bringing in a photographer would certainly help. If you don't have a good, high-quality photo for the front cover – invest in having someone take one for you. That first impression is so very important.
Photos with Children
If it is not your child or children, it's best NOT to use the photo. Remember, most readers just skim around the profile. Even if you said explicitly in the text that you don't have children, the reader may still think that child is your child.
If you do want to use photos of you with children, then it's 100% necessary to add a caption. The reader needs to know who this child is in relation to you, in order to be most informed.
The photos of your children should be the most current. You want to depict them as the oldest, most independent version of themselves. Many readers do not want to place their baby in a home with another newborn, so adding a picture of them as a newborn could cause the reader to automatically put the book down.
Make sure to show the child in action, doing what they enjoy the most. When every photo is staged, it engages the reader less. It also shows the reader what life would be like for her child.
Not every page has to have multiple pictures of your child on it. For your individual section(s), focus most of the pictures on you, the individual. It's just as important to get to know the parent(s) as real people, as it is to get to know the whole family.
Recent vs. Old Photos
The best advice is that the photos you use should be pretty-darn representative of who you are right now, at this moment. Think about it. If the reader wants to get to know you better, and they choose to meet you in-person or over Zoom, they're going to be surprised if…
You have a totally different hair color / facial hairstyle
You've gained or lost a large amount of weight
You're significantly older than your photos (although captions help with this).
Do's for Photo Selection
Do choose photos where you are smiling.
If you're not, it may come across wrong to the reader.
Do choose photos that depict a realistic view of your life.
Photos of your home, yard, neighborhood, nearby parks, and etc. are better than photos of exotic places. (And yes, it's okay to have some dirty dishes lying around or some clutter in the office.)
Do choose photos of you in action, moving around, and being active.
If every photo is just you looking at the camera and smiling, it gets redundant fast. The reader needs to be engaged in order to keep interest as they move through the profile.
Do include photos of your furry friends!
For the most part, everyone thinks animals are cute. And they often garner the most "aww…'s" But don't include pictures of pets that many people don't like – reptiles, snakes, spiders, etc.
Don'ts for Photo Selection
Don't include photos of extended family (cousins, aunts, uncles, etc).
Immediate family (parents, siblings, nieces/nephews) only — those are the ones who will play the biggest role in the child's life.
Don't include more than one wedding photo.
When using several wedding photos, it can appear like you didn't have enough recent photos to fill out the profile. We want the reader to feel your time and investment in this part of the process.
Don't choose photos that only include other people, unless it will add significant value to your story.
Generally speaking, you (or your partner) should be in all the photos. If you're not in a photo, then you'll need to add a caption to explain who the reader is looking at.
Don't include photos just because it's a good/attractive setting.
That might be a nice sunset, but the reader doesn't really care if you snapped a photo of a nice sunset. If you really want to include an interesting/exotic photo – make sure you're in it and make sure that it applies to your story.
Don't use photos that only show 'the product.'
For example, don't choose a photo of just the dish you made at home. Instead, choose a photo of you making the dish or serving it up to family/friends. In the same vein, don't show us the picture of you and your friend on the camping trip looking right at the camera, show us a picture of you actually camping – setting up the tent, carrying the huge backpack up a hill, cooking over the fire.
Don't include a photo of the Christmas tree.
It's been done too much. And the photo in front of the Disney Castle… it's getting there too.
MOST IMPORTANTLY – Don't use photos that have identifying information within them.
Watch out for…
Your address number on your home
Your car (with license plate or stickers)
An article of clothing that identifies your location/place of work (think high school sports t-shirt)
Something in the background that states your last name (sign/text on the wall or a bill sitting on the counter).
All-in-all, you don't have to be perfect, beautiful models to be matched with an expectant mother. You just have to genuine and engaging. Realistic, honest portrayals of life are what matter the most. Be yourself and invest some time towards making the best possible adoption profile. It will go a LONG way in helping you through this part of the adoption journey.