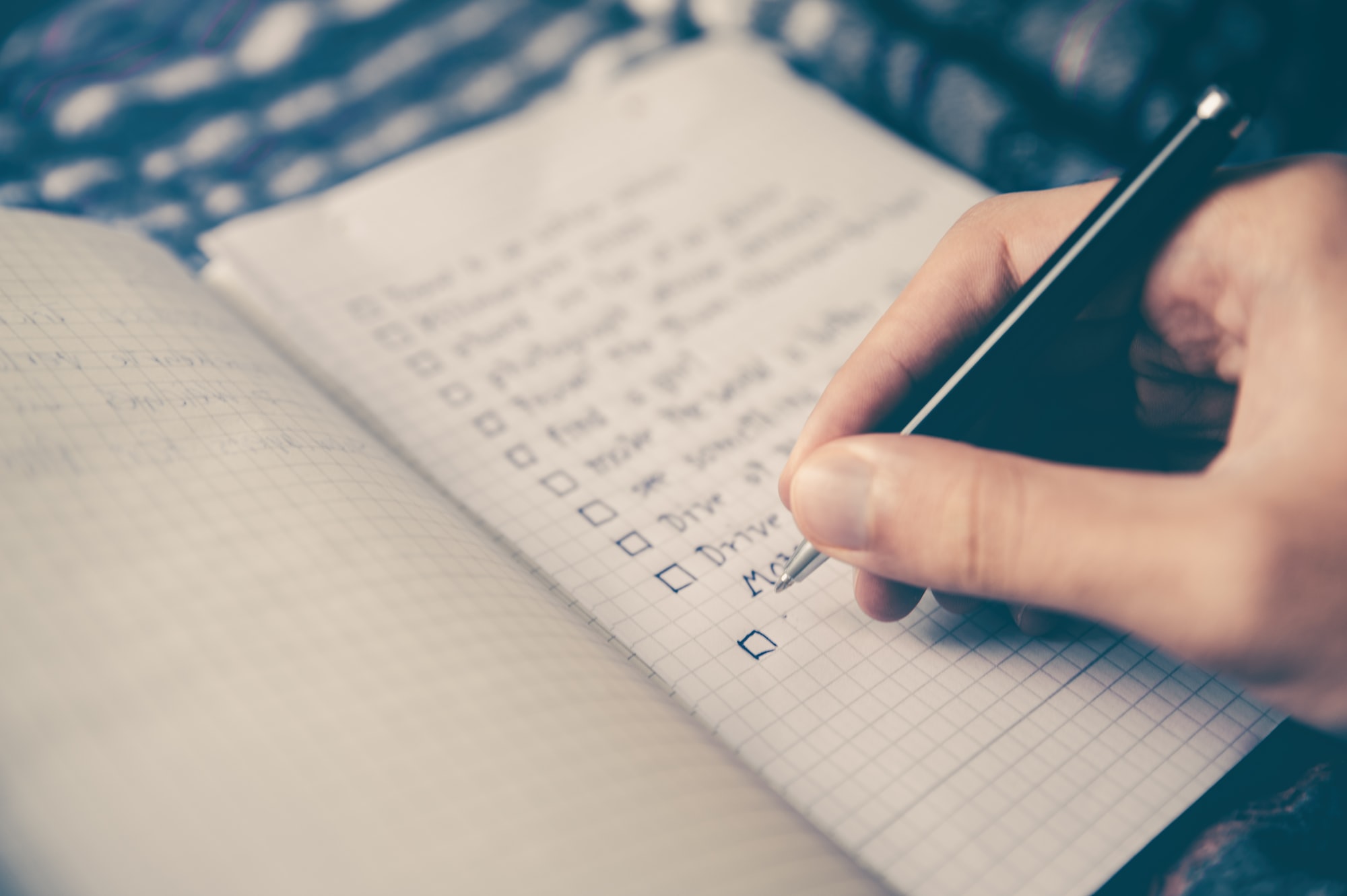 Lately, we've had a lot of parents asking for additional advice on how to write their parent profiles. You may be thinking, "Well isn't there is a writing guide for this specific reason, why don't they just follow the rules?" The intrigue has nothing to do with the writing guide, instead it the questions have more to do with artistic and creative stylings.
For the most part parents have been sticking with the classic three paragraphs approach to each section, which is a great way to elaborate and truly express who you are as individuals. But there is a new trend that we keep coming across: lists.
Lists have always been a good way at giving a prospective birthmother a brief insight into what your individual interest are. Although, we have been noticing that there are more creative ways to do lists than people would think.
So, without further ado, here are some ideas for lists that you can incorporate into your own parent profiles. Enjoy!
About Me
If I could have dinner with one person, living or dead, it would be ____
My spirit animal is the ___
If a famous actor/actress were to narrate my life it would be ___
My favorite season is ___
My first car was a ____ and it's name was ___
My favorite cartoon character is ____
My first concert was _____ and the most recent concert I went to was ____
Back in the ___'s, I'm ashamed to say I wore _____ (Fashion Trend, ex. 00's, Crocs)
If I had one superpower it would be _____
Though I work in (Finance), when I was a kid I wanted to be a (Trash Collector)
Our Home/Community
Our Favorite Community Hangout
Room with the Best View
Favorite Room
Favorite Piece of Furniture
Most Recent DIY Project
Funniest Kitchen Memory
The First Piece of Furniture We Bought Together
Favorite Annual Event in Town
One Word to Describe Our Dog
Family
Best Tradition
Oldest Family Member on Each Side
Favorite Family Keepsake
Favorite Family Recipe
Annual Family Vacation Spot
Family's Claim to Fame
Hobbies and Interests
For this section, consider writing out 5-6 favorites for each of you and then use the rest of the text to write about what you enjoy doing together.
Jake's Favorites
Cooking, Smoking Meats on the Green Egg
Working Out
Going to Sporting Events
Traveling, Both Near and Far
Gardening and Canning
Megan's Favorites
Reading
Photography
Volunteering
Brunching with Friends and Family
Yoga
It's important to realize that these are just ideas. Feel free to make up your own or take some from this list, it's always important to think about new ways you can make your profile better. We hope this helps and we look forward to seeing what you all come up with!