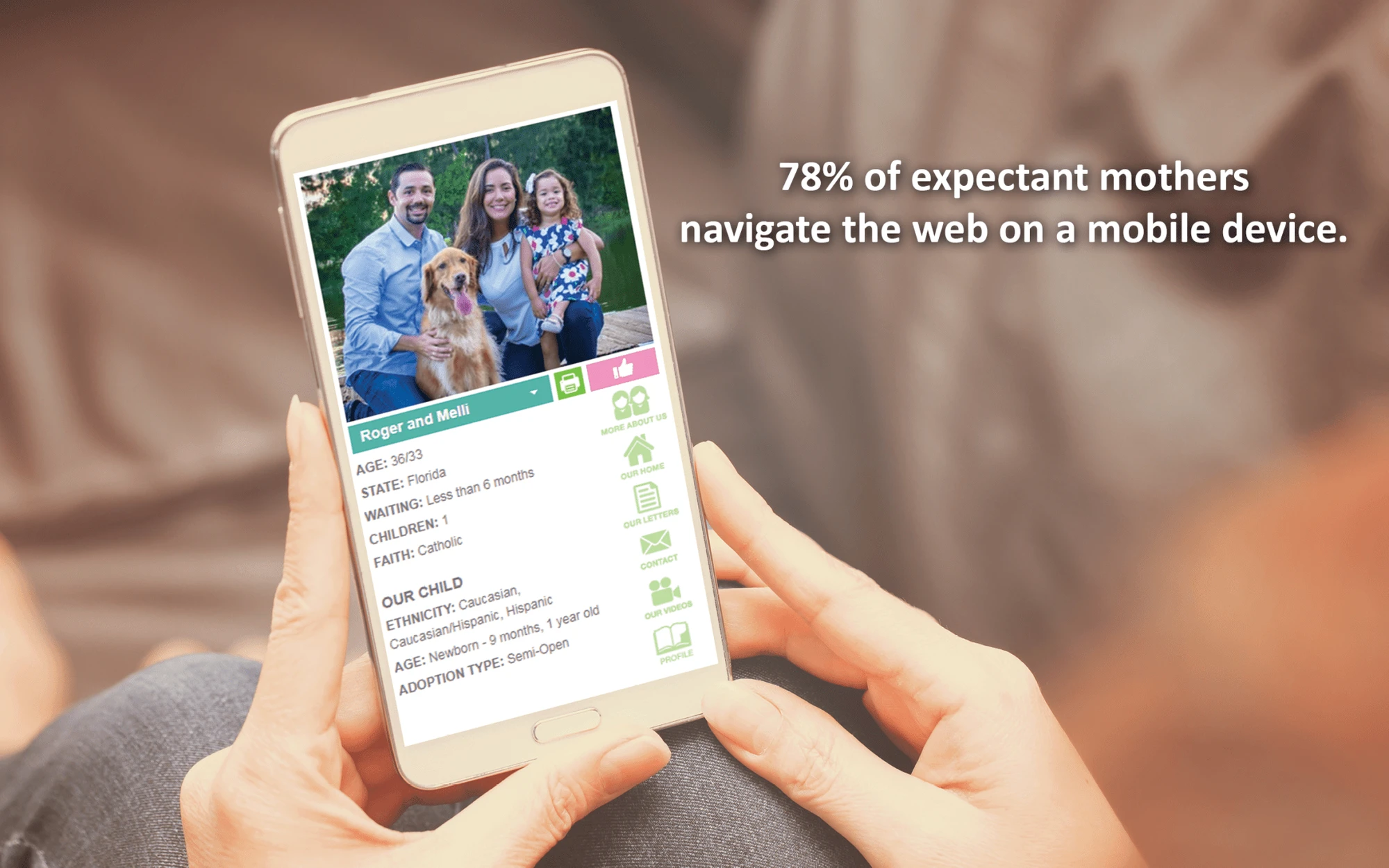 As a company, adoption is a part of our story. As individuals, we've been touched by adoption too. CAIRS Solutions' founding mission is to use our expertise in technology to make adoption easier, safer and more ethical.
Our original product, Parentfinder, went live in 2010. Since then, it has transformed from simply being a network of waiting adoptive families to becoming a vital tool utilized by dozens of adoption organizations around the country.
So, what changed? The technology.
While Parentfinder may be the most comprehensive adoption profile creation service available, it is also the most powerful organic marketing tool available to adoption organizations today. Here's how it works.
Marketing Benefits of Parentfinder
Pro-Crawler – Unlike SnapFish or Shutterfly, Parentfinder's interactive Flipbooks and PDFs are indexed by crawlers and can be located in Google Search.
SEO Cataylst – The benefit of being interactive is that by including an organization's link on the back of the book, their SEO will be organically boosted through backlink recognition.
Google Optimized – In order for your website to be considered relevant by Google, you must have a range of media, from photos to videos to social media connection. That's why Parenfinder requires all three.
For some, all of this might make complete sense. Others, who have been laser-focused on only adoption, may have no idea what we're talking about when we say SEO or Crawler. But don't worry, that's why we're here! CAIRS Solutions works exclusively with adoption organizations and wants to be YOUR technology partner.
To learn more, contact us. We'd love to talk about the future.